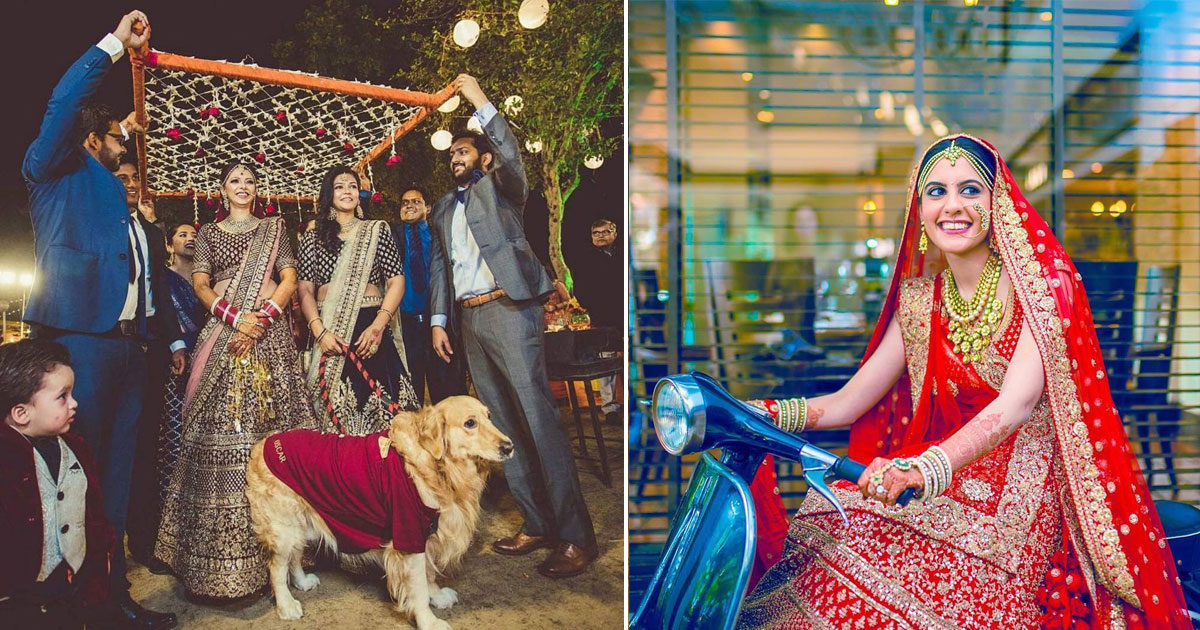 Indian weddings are made up of different rituals, traditions, and customs. The country has different religions, as well as cultures, which is why weddings in India are a big event. Those old days are now gone when the brides walked down the aisle nervously to her prince charming for the further ceremony and the grooms make a bashing solid entry. Nowadays, even brides prefer entering with pomp and show while the groom eagerly waits for her. Getting beautiful and designer outfits, jewelry, and décor is not alone enough, now you even need to plan your entry in a grand way to leave everyone. Since you are the star of the night and the stage is only yours, you must make an outstanding and mind-blowing bride entry. A grand entry will give you all the attention while you walk through the way to reach the groom on the stage.
There are many ideas to make a stylish and trendy wedding entry and there are so many things to decide like the song on which you want to enter, whether you want to enter on bike, car, under dupatta, phoolon ki chadar, or palki, what can make it special, whom do you want to enter with, and many more.
Tips for bridal entry to the stage in a style
Enter while dancing to your favorite song
You can choreograph a small dance sequence with your siblings, cousins, and friends on your favorite song or mix different songs together when you enter the venue. Do not forget to inform your photographer and videographer so they can shoot you from every angle. Many brides are now choosing to dance to their favorite tunes. It will help you express your excitement and happiness regarding the day. Many brides select songs that can express their feelings towards their partner.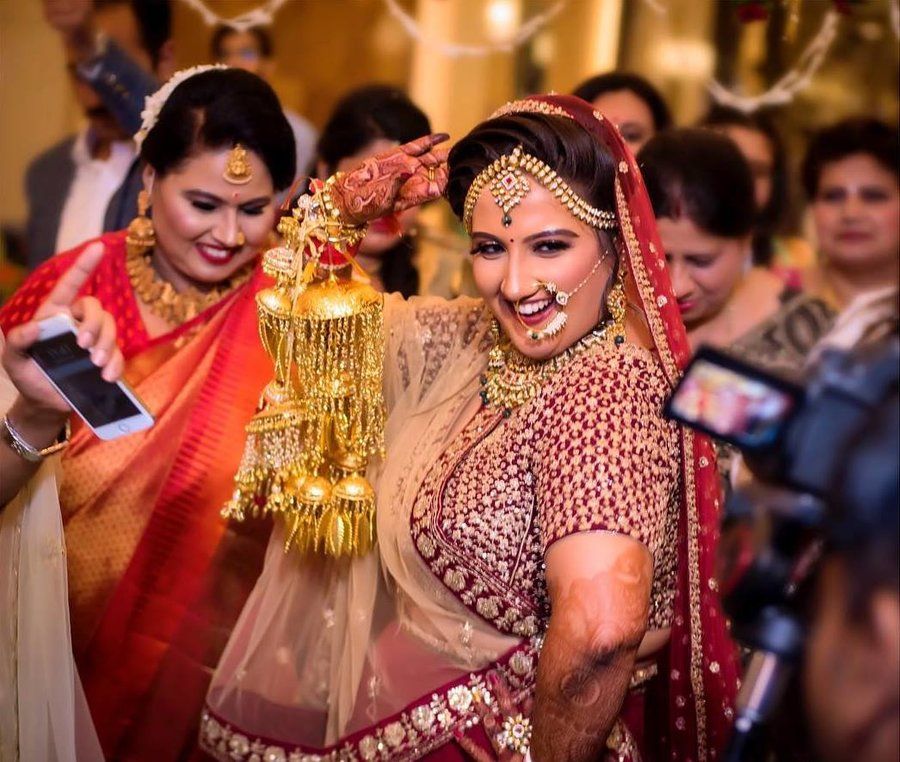 Enter in a traditional-style Doli
Earlier, brides were carried in Doli to her in-laws' home after the wedding ceremony. But tradition has become a thing of the past now. Why not bring that tradition back with some twist. You can make your bridal entry in a royal style by getting carried in a Doli! Make a fresh bridal entry in garlands decorated Doli this season because your bridal entry needs to be in an authentic essence to remember forever.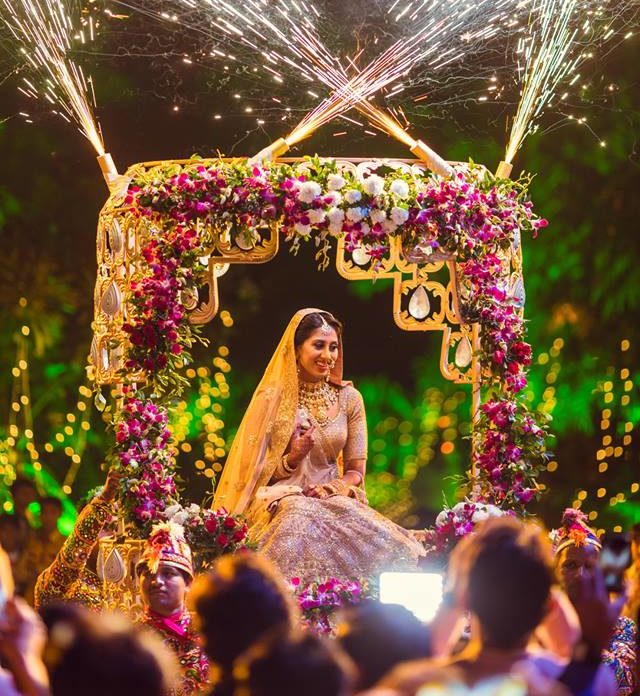 Under a Phoolon ki Chaadar
Phoolon ki chadar might be an age-old-style bride entry, but you can give it a twist or replace it with a beautifully decorated umbrella with lace and fresh flowers. Make sure the flowers on the chadar or the umbrella complement your bridal lehenga. This bridal entry will give your wedding extra enthusiasm. You can customize the colors according to your wedding theme and add a dash of fairy lights.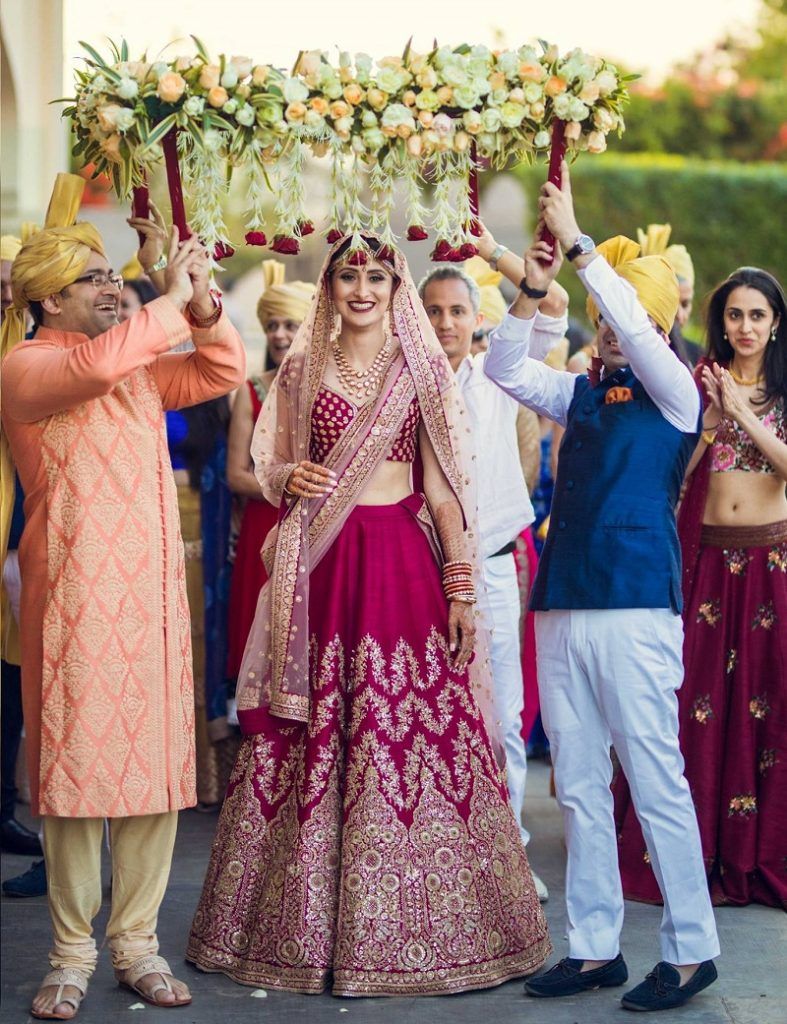 Enter with the gang of your Veereys
It is almost impossible to imagine your wedding ceremony without the gang of your veereys and bridesmaids. You can decide to walk down the aisle with your girl gang. You can share the color of your outfit so that they can plan and coordinate their outfit accordingly.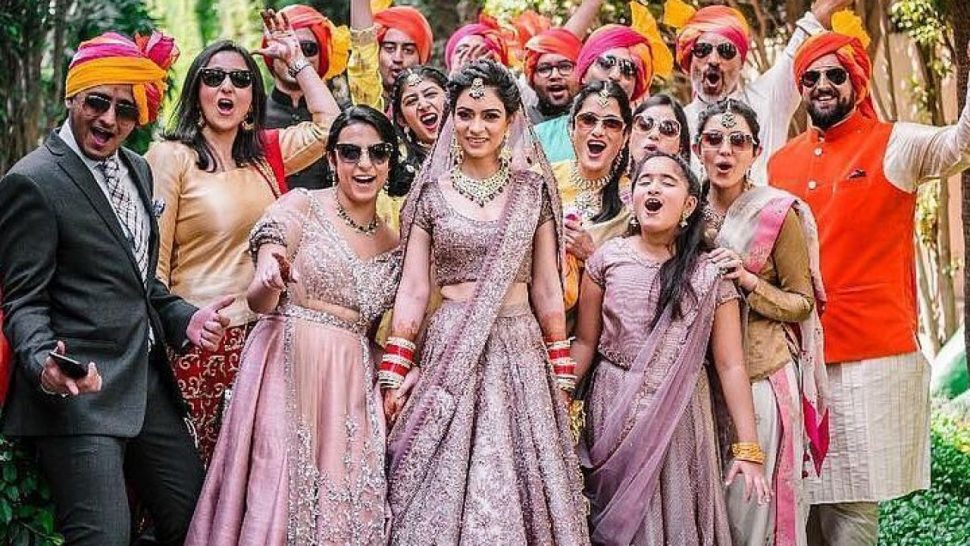 Enter on a royal paalki
You can make everyone feel spell bounded by arriving at the mandap on a beautiful paalki. It will make you feel like a queen and your bride entry will be a royal one like that of Princess Jodhaa did on the gorgeous paalki while she reaches the castle of King Akbar in the Jodhaa Akbar movie?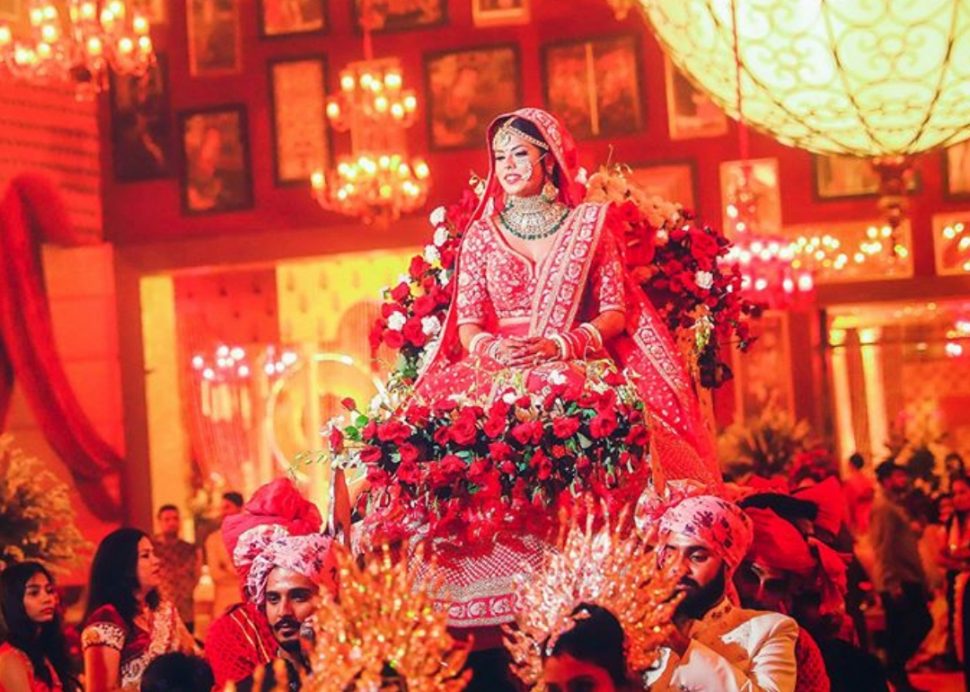 Imagine yourself making entry to the wedding hall in one of these styles. Irrespective of the style you choose, you can always add elements to make it more customized according to your own taste and preferences. We hope that you'll think of any way out of these to make you look more effortlessly beautiful.