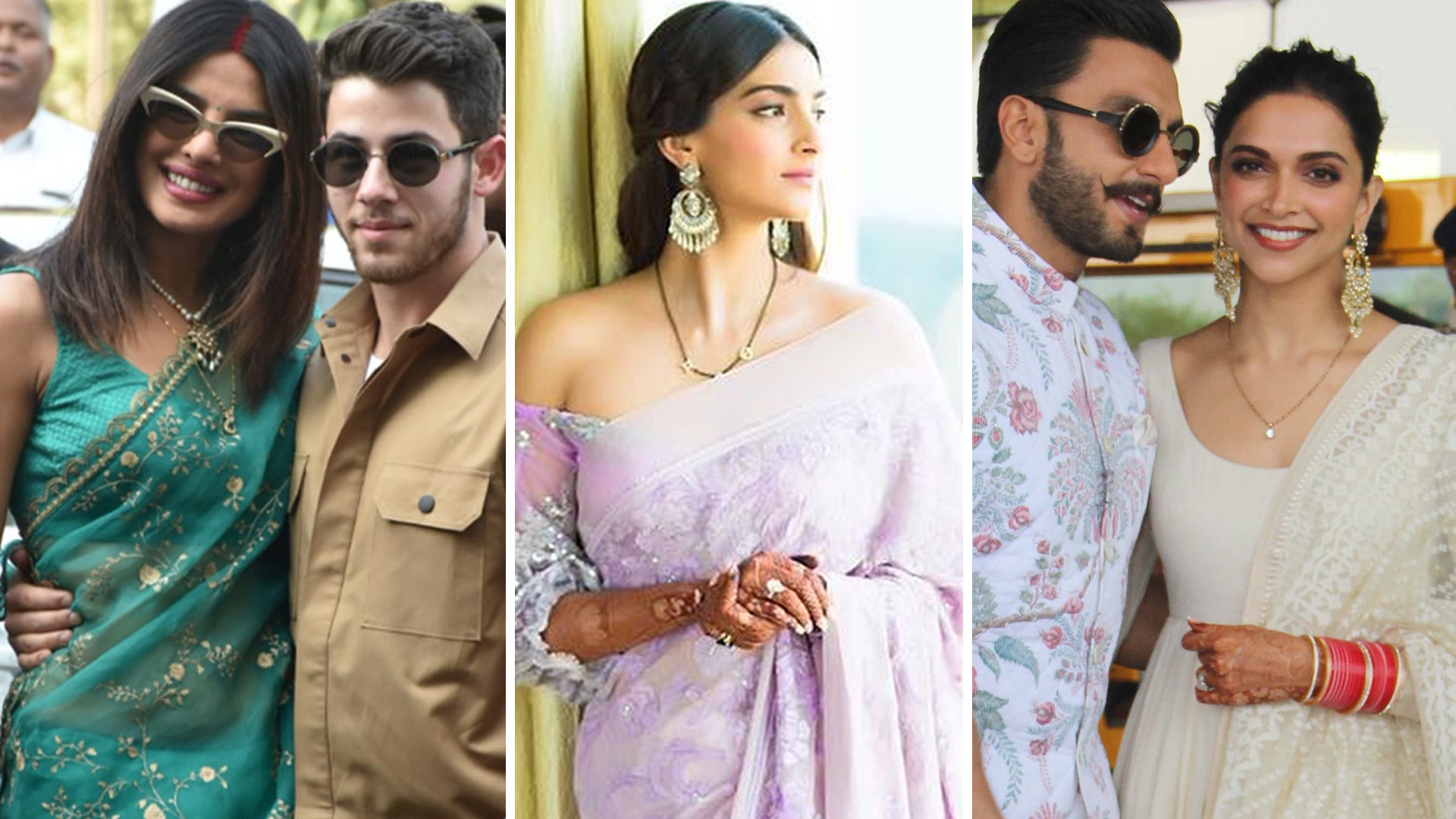 Bollywood Celebrity Preferred Latest Mangalsutra Designs
The solah shringar of a bride is never complete without the most precious jewelry item, which is "Mangalsutra". People in Indian tradition call it "suhag ki nishani". The word Mangalsutra is a combination of two words, 'mangal' and 'sutra' that signifies an 'auspicious thread'. Once the saat pheras are done in the wedding, the groom ties this Mangalsutra to the neck of the bride, which marks an important ritual of the ceremony. The traditional mangalsutra comprised of designs made up of black beads in a thread embedded with a gold pendant. While today, most Indian brides have changed their preferences and they are stepping out of the old-style designs expressing their identity with the revamped mangalsutra designs.
The new designs of this propitious thread combine different styles, gems, gold chains, and black beads withholding the classic look. Several celebrity brides have won the trend by stepping out of old styles let us have a look at a few of those.
Mangalsutra designs preferred by Celebs
Katrina Kaif
As we all know, Katrina Kaif has recently got married to Vicky Kaushal. She recently shared her pictures wearing the auspicious thread on her Instagram handle. She was seen flaunting her sophisticated Mangalsutra designed by Sabyasachi. The design she wore boasts out the traditional side of Katrina with a touch of modernism in the pendant with multiple gems where she chooses to skip out the golden color. It looked really attractive and inspired newly-wed brides.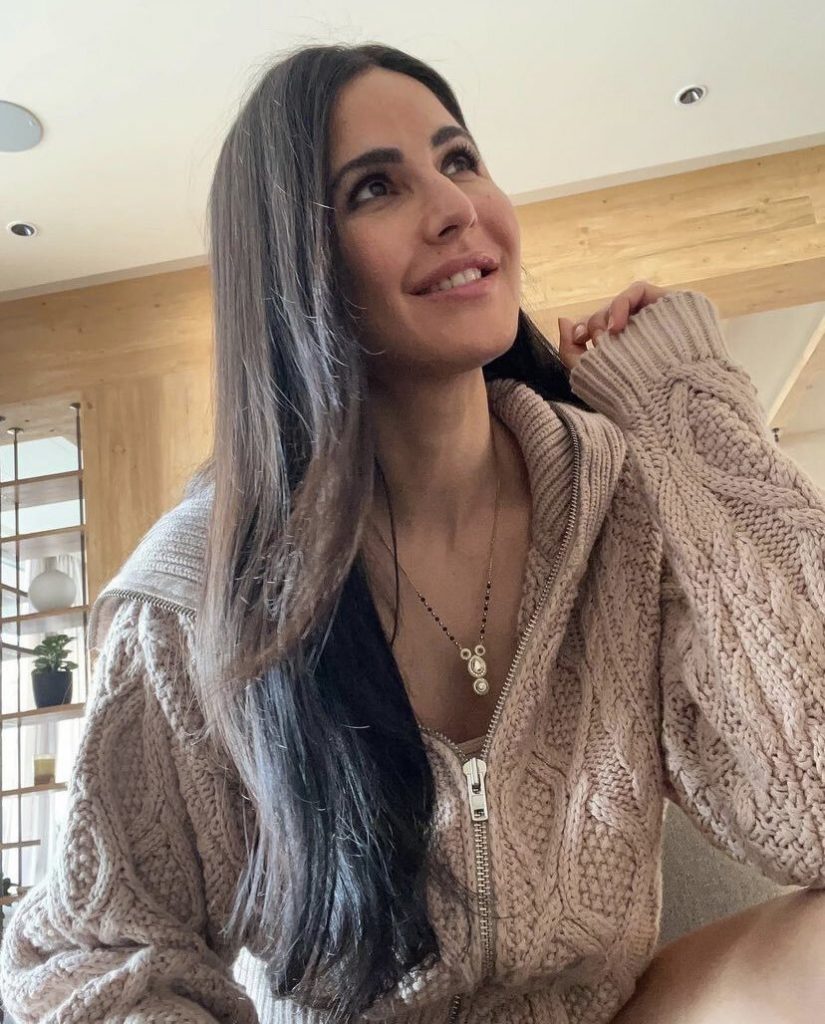 Patralekha
Actress Patralekha recently got hitched to actor Rajkumar Rao in a fairytale wedding setting. The bride was seen flaunting her Sabyasachi Mangalsutra with her Sabyasachi Saree and customized dupatta. Hers was a Royal Bengal design in 18 karat gold designed of black pitchy beads and pearls with the embellishing diamond on three corners pendant.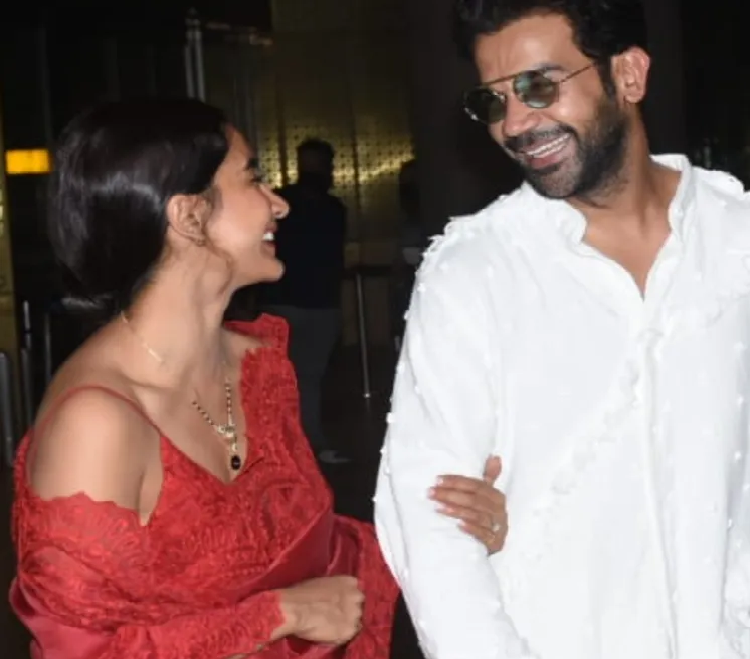 Sonam Kapoor Ahuja
1n 2018, Sonam Kapoor tied the knot with her business husband Anand Ahuja. She chose to wear a customized Mangalsutra that cost around 55 lakhs. The design showcases Sonam and Anand's zodiac signs with the touch of gold and diamond on each side of the sacred chain. This is really a beautiful design with a diamond solitaire in the middle.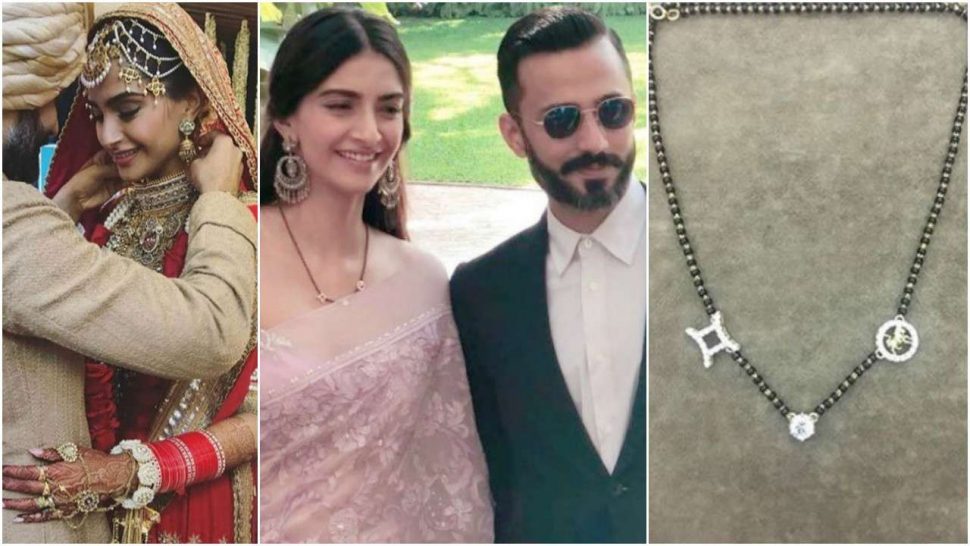 Anushka Sharma
This Bollywood celeb showed a remarkable Mangalsutra design past from her wedding in 2017 with Indian cricketer Virat Kohli. She wore an alluring diamond-studded auspicious thread. It combined black beads and a wide floral diamond design in the center. According to the reports, the design of the jewelry item cost Rs. 52 lakhs.