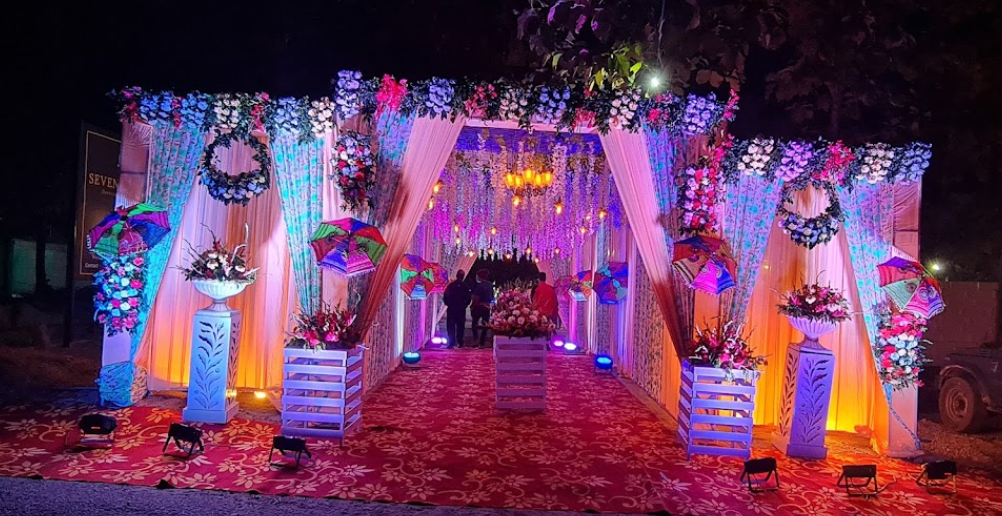 How to find banquet halls near you within budget?
Banquet halls are known to be booked for celebrating functions like weddings, receptions, birthday parties, engagement ceremonies, baby showers, corporate events, or seminars, and other social gatherings. There is a long list of banquet halls and party halls in any city when you are looking to book one. It creates a lot of mess and confusion making you end up booking any low-quality offering marriage hall. The choice can be made correct if you follow a proper procedure to find banquet near you. It can turn out to be an expensive deal if you don't look around to find banquet halls that fit
in your budget.
Steps to find a banquet hall
Prior Planning – Planning is important in every sphere of life and if there is no proper planning, anything can result in failure. When you are booking a hall, you need to plan ahead even months before your event. Most of the time the prices of booking banquet halls rise due to peak season, therefore, if you want to look for a cost-effective solution, you must book when it is off-season as it will help to reduce the unnecessary cost.      
Research – Research is the most effective step when you are looking to order something big and important. Check out over the internet and look around you to find banquet that suits your budget. Look for the special discounts and rewards they offer and the terms and conditions too.
Location – When you book a wedding or party hall, you must consider the setting and area around it. there can be some locations that are costlier than others so look for a place that is not just near to you but also offers low-cost bookings.
Guestlist – Prepare a guest list beforehand and according to that find a banquet that can fit the occupancy of your guest list without creating a fuss. This can help be a great factor to find a suitable venue.
Book on weekdays – There are some days of the week when the booking is much expensive than on others. Booking your hall on days when there is less demand will make you book the venue under budget.
These were some tips that you can use for budget-friendly find banquet halls. Considering these factors in your choice will never make you go wrong with what you pick and where it is.