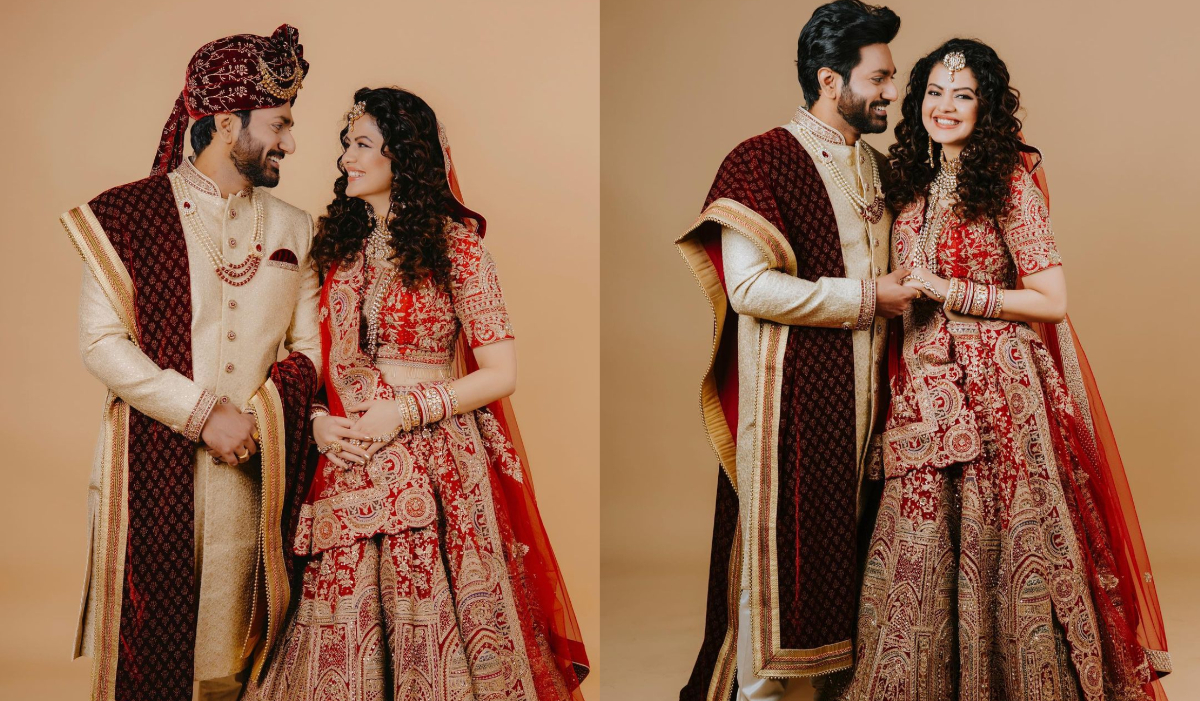 Singer duo Palak Muchhal and Mithoon tied knots
Popular female playback singer Palak Muchhal and music composer Mithun Sharma got hitched to each other on 6th November. The marriage ceremony was held in the afternoon and a celebration party was given in the evening at the Sahara International Hotel. Stars from the film and music industry were gathered at the party to bless and wish the bride and groom. Mithun donned a cream color sherwani. The style of the groom's sherwani was common to the latkan dress worn in Rajasthan, while the beautiful bride Palak was noticed wearing a maroon dress. The stage was also having décor in cream and red color flowers.
How did the wedding go?
Both were dating each other for a long duration before their marriage happens. The ceremony was a massive success in a very simple manner. After the wedding ceremony, they throw a grand wedding reception party for their celebrity friends from the film and music industry. Guests were present at the location for the reception right from eight o'clock, but the bride reached the stage by 9 pm. There were many stars from the film industry including Singer Shaan, Sonu Nigam, Kailash Kher, Sonali Rathore, Rashmi Desai, and many more. Apart from this, famous musicians Pyare Lal and Kalyanji Bhai were also noted at the wedding.
Not to forget, Pyare Lal is Mithun's uncle, while Palak is doing stage shows with Kalyanji Bhai since her childhood days. Apart from this, actress Sheeba Khan along with her husband was also at the party till late at night. Palak's father and brother Palash were there to receive the guests for attending the party. Apart from Indian dishes, continental food was also offered at the party.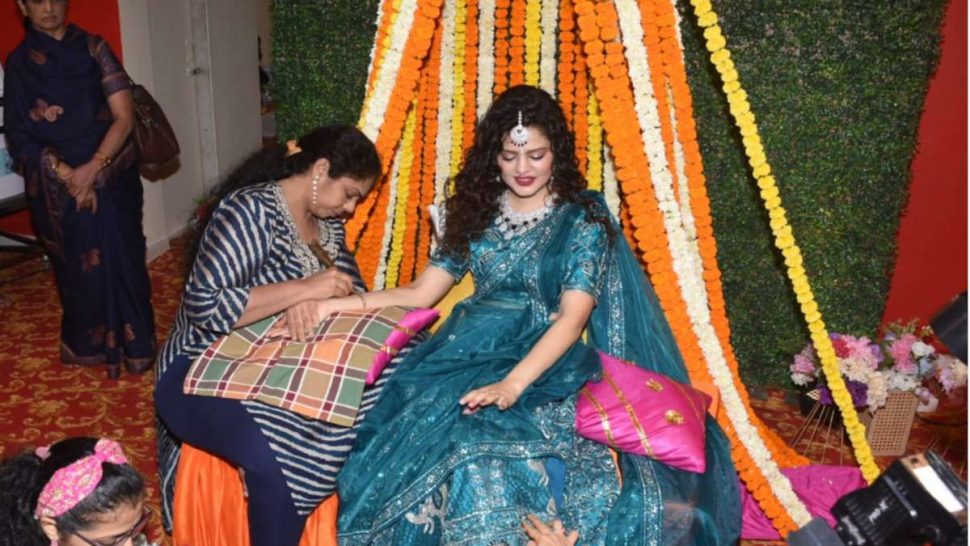 Love Story of the Musical Couple
Film career of Palak Muchhal started with films like Veer, and Damadam, but did not get more popularity with those. The film Aashiqui 2 which came in the year 2013, was what brought success to Palak overnight. The songs of this movie also helped Mithun take a grip on Bollywood. In this movie, the songs Meri Aashiqui Tum Hi Ho and Chahoon Main Ya Na to which she gave her voice were quite hits.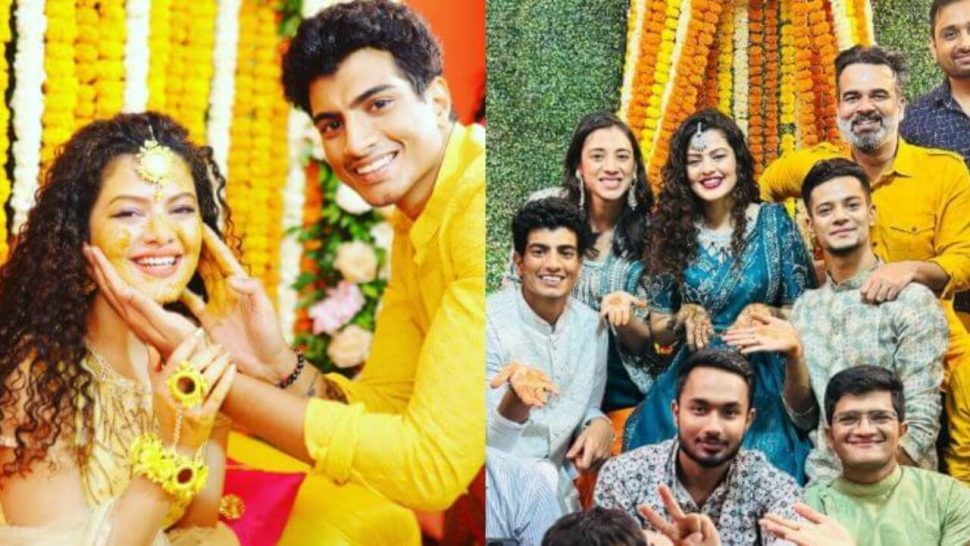 Palak did shows with this Pyarelal group in foreign countries during her childhood. Before that Palak did several stage shows in Indore. Very few people know that Palak's first song on stage was Choti Si Pyaari Si Nanhi Si. Later to that, Palak did shows in Indore the cause of the "operation of children suffering from heart disease".